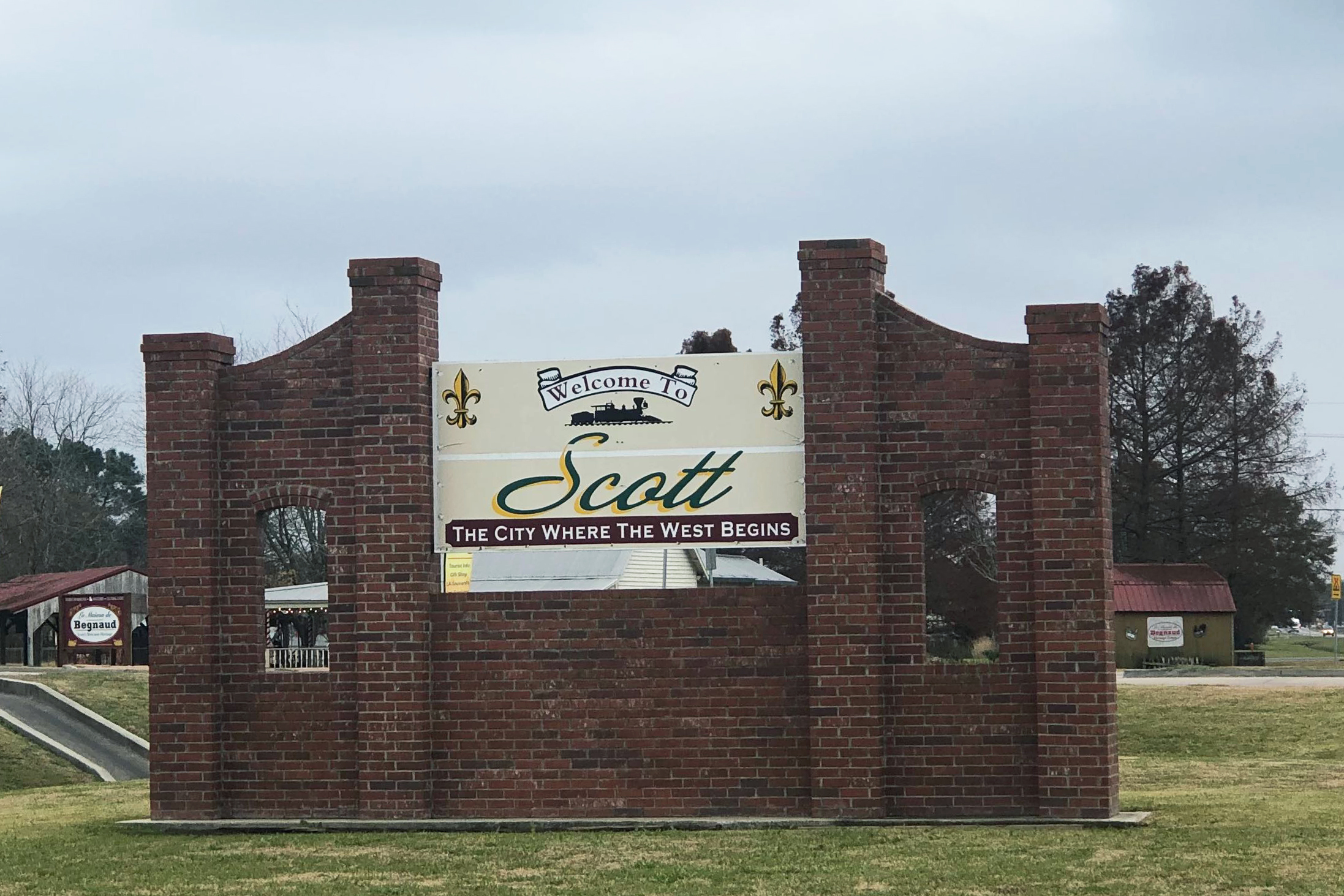 Life in Scott
Located to the west of Lafayette, the City of Scott—also known as the Boudin Capital of the World—is home to a welcoming and family-oriented community of about 8,687 residents. Closely situated to a variety of retailers, restaurants and parks, the city's unique mix of comfort and culture has a little something for everyone. Read on and explore our listings in Scott to learn more about what life is like in this community.
Neighborhoods
Rich in natural beauty, neighborhoods in Scott offer a quiet, peaceful escape from the bustling city nearby. There are more than 33 subdivisions in Scott, each one offering a variety of traditional and modern-style homes with an average cost of $103,900—perfect for any sized family. With convenient access to surrounding cities, residents enjoy efficient commutes to work and a variety of key amenities, just a short drive away. The city's authentic culture and hospitable people make Scott the perfect home for relocating families, couples and individuals.
Education
Scott families have access to public and private schools that provide K-12 students with opportunities to learn and expand their creativity through meaningful service and fun extracurriculars. Operated by the Lafayette Parish School Board, Scott's public schools offer well-rounded curriculum and challenging academics to prepare students for college and their future careers. Scott's faith-based, private school empowers students through engaging academics to facilitate learning and achievement.
Work
From healthcare and hospitality management to IT and construction, Scott is home to businesses across more than 60 industries. Supported by the city's strong infrastructure and friendly residents, Scott is filled with opportunity for new business and professional growth, and with a median income of around $53,917, the city's economy is powered by a diverse range of businesses and professionals working together toward success.
Fun & Entertainment
Scott is known for its family-friendly events that gather the entire community to showcase the region's rich culture and endless hospitality. With convenient access to public parks and historic districts, fun is always just a block away. From its world-renowned Boudin Festival to live music performances and local arts and crafts, Scott is a hub for family fun and adventure. Some of the city's most popular events include:
Friday Night Jam Session at Maison de Begnaud