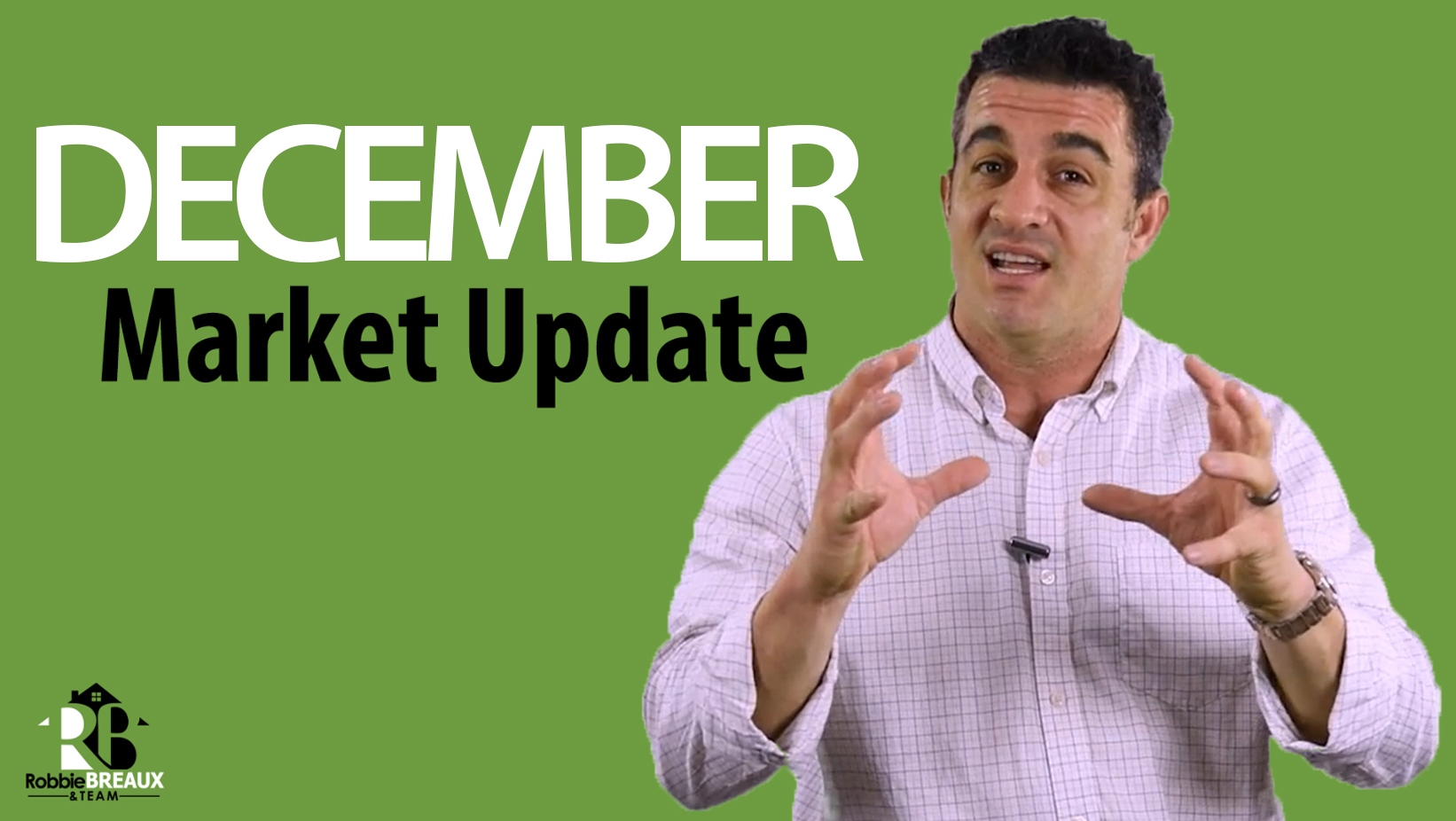 How Will Our Market Finish Up in 2019?
As we finish up the year, I have an update for you on Acadiana real estate so you know where the market's at and where it's headed. Here's what you need to know.
Looking to buy a home? Click here to search for all homes.
Looking to sell your home? Click here to see how much your home is worth.
Today I want to give you an update on our real estate market and look at a few of the numbers that tell us where the market is heading as we approach 2020.
Let's dive right into the leading indicators by looking at the homes that are coming onto the market. That figure is down 4.8% year over year. The number of homes coming off the market is also up 21% in the same timeframe. This tightening of inventory means that there aren't as many choices for buyers now.
According to Market Scope Consultants, Lafayette parish's reported home sales last year were at 3,376, which was a record. Going into December, that number is 3,145. We'll need another 231 sales to break the record, which is doable but not inevitable.
In 2018, Acadiana reported over $1 billion in closed home volume on the MLS for the first time ever. Through November of this year, the closed dollar volume has already broken the billion-dollar market and is on pace to beat last year's record.
Move-up buyers can't ask for a better situation.
So far this year, Lafayette parish has seen $754.5 million in closed dollar volume, which is an all-time record going into December. We need $43 million in order to set a brand-new record.
One of the reasons we're seeing such an uptick in pending homes is because our mortgage rates are currently at around 3.625% for a 30-year fixed-rate mortgage. To put that into perspective, a $230,000 mortgage payment today is exactly the same as a $200,000 mortgage payment last year.
Right now, the sweet spot is with the move-up buyer. We have a shortage of listings in the $15-0,00 to $250,000 price range, which gives sellers in that market an opportunity to take advantage of selling high and buying low. You can't ask for a better situation than that.
If you have a question for us about the Acadiana market or what's going on in your specific neighborhood, don't hesitate to give me a call or send me an email today. I look forward to hearing from you soon.