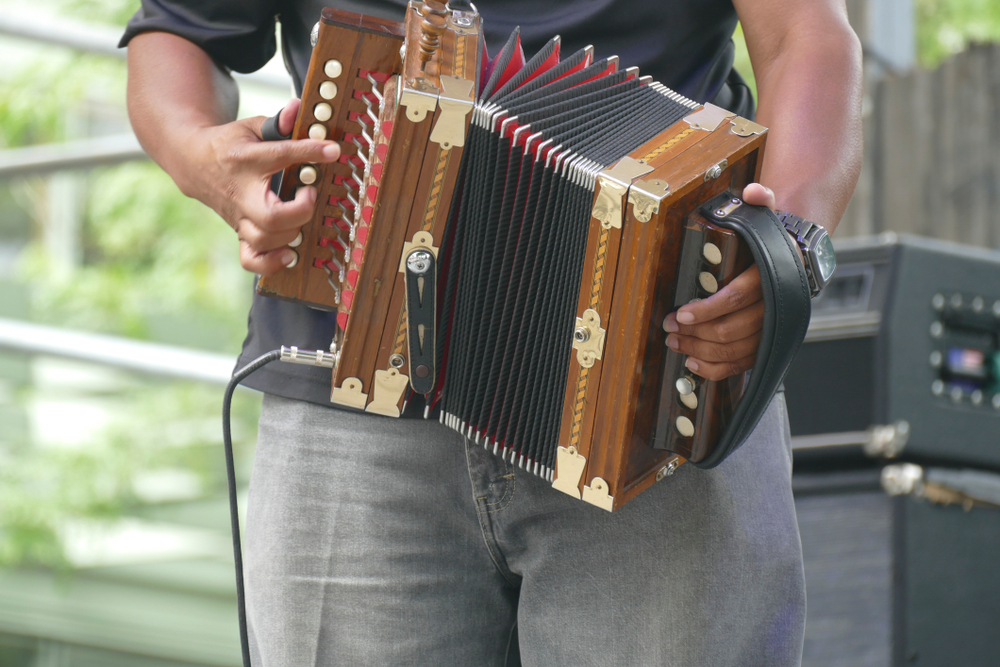 A Brief History of Cajun Music
A Brief History of Cajun Music
Acadiana is commonly known as French Louisiana, but it is actually a melting pot of rich cultures. The area is most well-known for its dominant Creole culture from French and Canadian settlers. It also became the home of settlers from Germany, Poland and even Native American tribes like the Coushatta and the Chitimacha. More recently, the area has welcomed refugees from southeastern Asia. Over the years, cultural elements from the area's many inhabitants have blended together and evolved to create a fascinating and vibrant culture that is unique compared to anywhere else in the world. One of the most recognizable aspects of local culture is its music.

The Evolution of Cajun Music

American music has largely evolved in unison with the national culture, but Acadiana music is a major exception. Historically, Cajun music had a storytelling element that brought local residents together, and this continues today. It has been influenced by several cultures throughout the years, including Native Americans, Germans, Africans and other groups who have settled in the area. However, because French culture continues to be most prevalent in the area, Cajun songs are usually written in the French language. They also usually incorporate the fiddle and the button accordion to create a distinctive sound. Because dancing is a vital aspect of local culture, Cajun songs are usually written based on waltzes and the infamous two-step.

Celebrated Cajun Musicians

Cajun music today features numerous elements that have carried forward over the years to create a distinctive and recognizable sound For example, traditional Cajun sounds may be combined with zydeco, soul, blues and rock. The first major Cajun recording artists were Dennis McFee, Sady Courville, Joe Falcon and others, and their recordings were enjoyed in the 1920s and beyond. Other popular Cajun musicians include D.L. Menard, Harry Choates, the Balfa Brothers, Lawrence Walker and other recognizable names. Cajun music is still very much celebrated today and can be heard live at various dance halls, bars and cultural events throughout Acadiana.

Festivals Acadiens et Créoles

The Festivals Acadiens et Creoles was officially established in 2007, but its roots can be traced to the 1970s. This is a huge cultural celebration that is held every October at Girard Park, and it brings together various elements from Cajun and Creole backgrounds. Traditional Cajun music as well as modern zydeco and other types of local music are on display all weekend long through live performances. In addition, the festival offers a tasty food lineup of local cuisine like gumbo, crawfish and more. You can also shop for arts and crafts featuring historic techniques as well as modern innovations that provide a look at the history and the future of Acadiana's culture.

Mamou Cajun Music Festival

The Mamou Cajun Music Festival is an annual event held in Mamou that celebrates the preservation of local culture through Cajun music. The first Mamou Cajun Music Festival was held on Mamou Cajun Day in the early 1970s, and this event has grown substantially over the years. In fact, locals as well as out-of-state visitors take part in the festivities year after year. Musical performances are the primary draw, and attendees can also take part in or observe special contests for children's sack races, egg throwing, guinea chasing, greased pole climbing, boudin eating and more.

At Robbie Breaux & Team, we are proud residents of Acadiana, and we are thrilled that you are shopping for a home in the area. We want to help you get to know more about the region and what it has to offer. Explore Acadiana's listings and request a showing with an agent today!