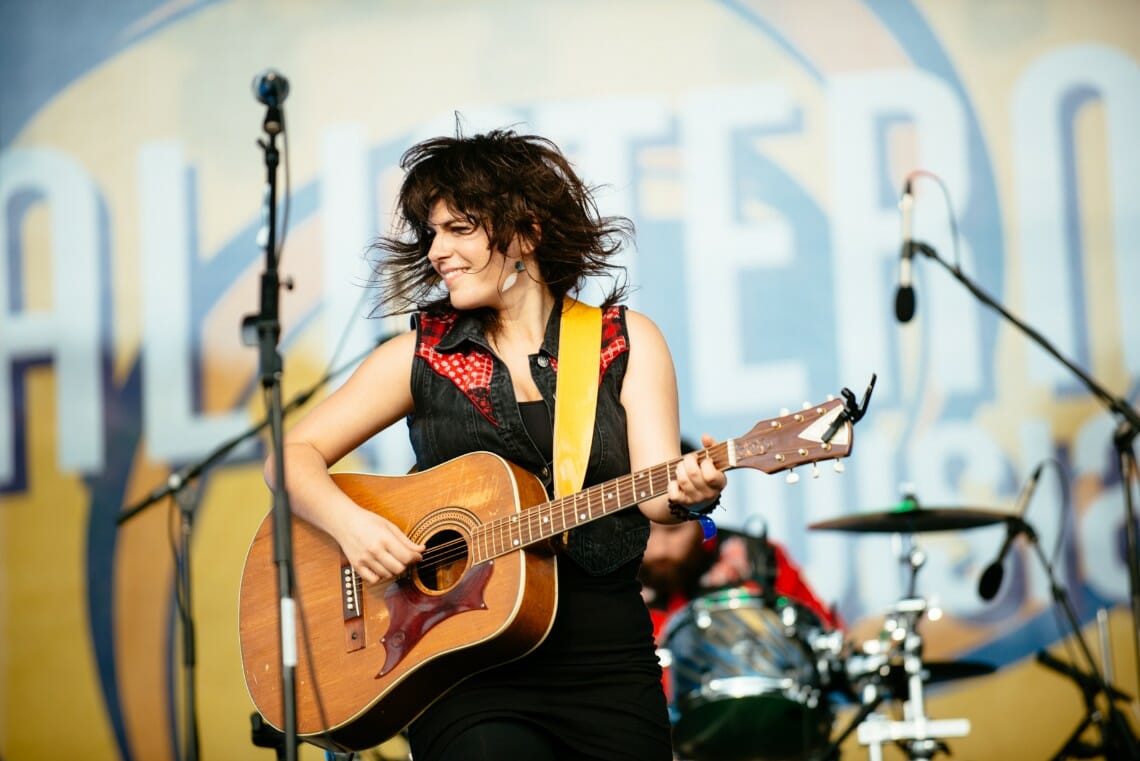 Your Guide to Festival International
Your Guide to Festival International
April is the start of festival season here in South Louisiana and, whether you're looking to relocate, newly moved in or just visiting for a short trip, it's one of our favorite times of the year. One of our biggest festivals, Festival International de Louisiane, is the last weekend of April every year, and it brings visitors from all over the world to downtown Lafayette for four days of crafts, music, food and lots of fun!

For people who have never been, and especially to those who have never been to a music festival, it can be a bit overwhelming. Here are four tips to help you make the most of your time and live your best life at Festival International.

Come Prepared
Festival International is a huge event filled with large crowds of people, so getting in and out can be a bit of a hassle, especially if you're relying on the shuttle service which can have waiting lines that rival Disneyland just to get back to your car. Bring a small bag filled with the essentials, such as sunscreen (lots of sunscreen!), mosquito repellant for those warmer nights, hand sanitizer, a change of clothes, a hat and, especially if you're traveling with little ones, a small first aid kit.
If you plan on parking at sound stages throughout the day, it may also be a good idea to bring a small folding chair, but keep in mind your fellow festival goers and don't bring anything too tall or wide!

Comfort > Style
When it comes to festival, the phrase "fashion is pain" may hit a little too close to home, so lean more on the side of comfort than style while picking out your outfit. April can be a weird month in South Louisiana, especially towards the end of it when the weather can range from a tad on the warm side to what many locals call "a Cajun sauna."

Lightweight fabrics and cooler colors will help keep you cutting a rug on the dance floor and surviving the sometimes muggy/oftentimes rainy weather we have during festival. Be sure to keep an eye on the forecast and bring a small umbrella just in case!
Come Hungry
While you may save a bit of coin eating before you get to the festival, that's a rookie mistake that most, if not all, first-time festival goers quickly regret once they arrive. Festival International is filled with a variety of dishes that range from paella to po-boys and, while it can be a bit expensive, it's absolutely worth it to dedicate at least some of your festival funds towards sampling at least a few of the event's signature dishes. A ham sandwich is great, but you can't beat a giant bread bowl filled with crawfish mac n' cheese—yum!
Keep It Clean
Festival organizers do a great job of placing trash bins everywhere around festival, and there are even dedicated receptacles for recycling, so you've got no excuse for keeping downtown Lafayette clean and tossing your trash where it belongs!

On that note, festival has a strict no pets policy, and for good reason; there are parts of festival where it can get crazy crowded (and a bit rowdy), so if you care about your precious pooch, keep him in your hotel room or home. You'll thank yourself in the long run!

With these tips and a cool head, you'll be ready for Festival International de Louisiane and living like a local for the weekend. And, if the festival spirit has you loving Lafayette as much as we do, maybe it's time to consider making a move down south. Reach out to us to explore our listings and let us help you find your new home down in Cajun country!