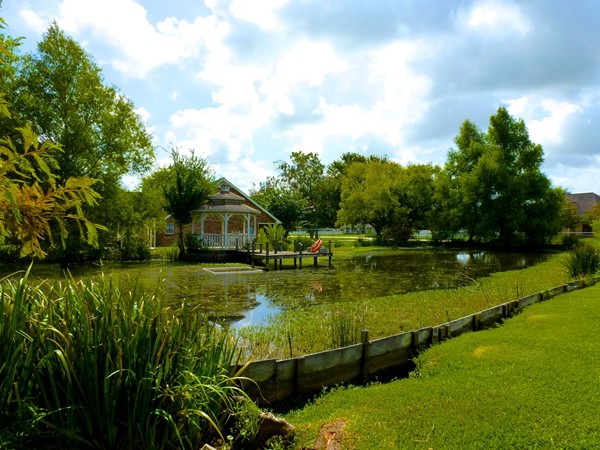 Meet the Neighbors: Scott
Meet the Neighbors: Scott
The fourth largest municipality in Lafayette parish and dubbed "where the west begins," Scott is filled with charm and a history that dates as far back as the Southern Pacific Railway (today called the Burlington Indian Railway) that splits the town in two. Residents of the city are close to local restaurants, three large municipal parks and a bevy of what many consider to be the national food of South Louisiana: boudin. So much of it, in fact, that the city plays host to a festival honoring the encased meat, spice and rice mixture each year in April.  

Piqued your interest and you're looking for places to live in Scott, Louisiana? Here are four neighborhoods worth considering.
Judice Oaks
Located a stone's throw from Scott Middle School and highway 90, which gives its residents easy access to nearby interstate 10, Judice Oaks is a quaint neighborhood that's perfectly walkable and family friendly. Whether you're looking to plant your roots or just for a great place to live that isn't a far commute from a larger city, homes in this neighborhood won't give you the same sticker shock as nearby Lafayette, and still give you a lot of the same amenities.
Harvest Point
Nestled in its own enclosed neighborhood and tucked back from the highway, Harvest Point is perfect for families and those looking for a more quiet suburb. And, with houses averaging in the $180s, it's an incredibly affordable option ripe for anyone wanting a starter home or an easy place to settle down and enjoy more country-style living.
Westfield
Sitting at the edge of both Scott and Ossun, Westfield offers country living and easy access to Highway 90 and Ambassador Caffery Parkway, making it an ideal neighborhood for larger families who may want to work, live and shop in multiple cities or desire an easy exit to Interstate 10.

The neighborhood offers large and small properties and has a variety of nearby schools for children of all ages to attend. It's proximity to Ambassador Caffery Parkway also offers residents quick access to the Acadiana Mall and numerous restaurants.
Oakridge Estates
Located a stone's throw away from the heart of Scott, Oakridge Estates is perfect for growing families and those looking for a comfortable space to lay down their roots. While it's one of the smaller neighborhoods in the city, it's low housing prices and easy access to the city provides its residents with the perfect mix of suburban living and potential for work and play.
New Neighborhoods
As Scott continues to grow, new neighborhoods are emerging and/or being planned regularly. One such plan in the works is for a new neighborhood to begin phase I of design and construction over the next year that will include walkable shopping, restaurants and living within the city limits much like Lafayette's River Ranch neighborhood, but details at this time are sparse. Make sure to check back with us regularly as houses and lots become available!

From its surprising abundance of local events to its warmth and hospitality, Scott is a city worth looking at for settling down in. Whether you're looking to make the south your new home or just looking for greener pastures to raise a family, we can help you find the home that suits your needs. Contact us today to browse our listings in Scott!
If you're hoping to settle down in Scott, check out our Community Page to see all it has to offer.