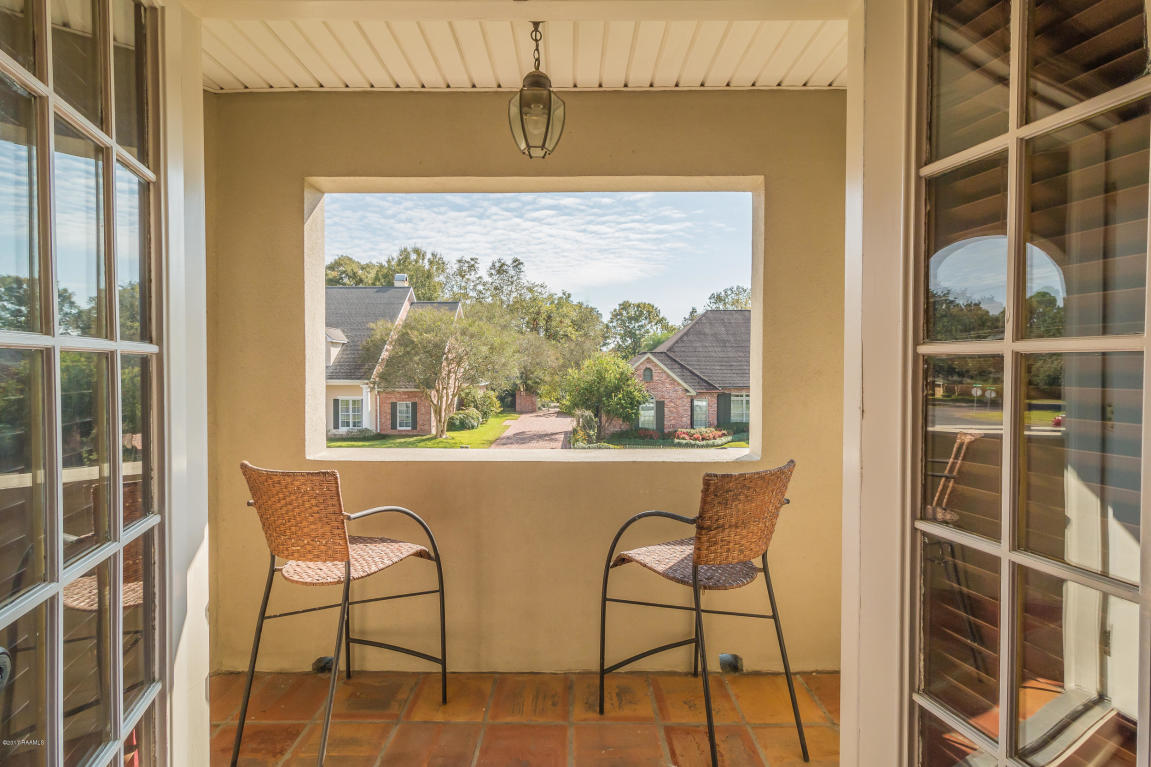 5 of the Most Sought After Neighborhoods in Lafayette
5 of the Most Sought After Neighborhoods in Lafayette
The 126,000 residents of Lafayette, Louisiana are among the happiest in the United States, according to a study conducted in 2014. The city's rich history, growing economy, music festivals, thriving University and authentic Cajun cuisine set Lafayette apart from the rest, but it's not just the culture that makes folks want to stay: it's the people and sense of community, too. Let's explore some of Lafayette's most popular neighborhoods and find out what makes living in this city so unique.
Bendel Gardens
Nestled on the banks of the Vermilion River in central Lafayette, Bendel Gardens offers residents a serene and quiet subdivision with the convenience of being in the center of town. The land's quirky history has set this neighborhood apart from the rest in Lafayette. The original 150 acres is now covered with beautiful homes on the river, but in the 1800s, it was the sprawling Walnut Grove Plantation, owned by the daughter of Governor Alexandre Mouton.
Bendel Gardens is right around the corner from the Heymann Performing Arts Center, Girard Park and restaurants like Bread & Circus, Cafe Vermilionville and Bon Temps Grill. Residents enjoy short commutes to work in the Oil Center, Lafayette General Medical Center and the University of Louisiana at Lafayette with restaurants and daily amenities nearby.
Greenbriar Estates
Tucked away along West Bayou Parkway is the neighborhood of Greenbriar Estates. Despite the quiet neighborhood, there's plenty to do in this area of town: Greenbriar families are minutes away from Moncus Park, the movie theater, fun on the Vermilion River and Red's gym. Doucet Road gives easy access to Lafayette's amenities on Johnston Street, including places to grab a bite like Judice Inn, Drago's and Social Southern Table.
Kids who live in this neighborhood attend nearby Woodvale Elementary, L.J. Alleman Middle School and Lafayette High School. The University of Louisiana at Lafayette is also a short drive away.
River Ranch
River Ranch residents enjoy upscale Lafayette living at its finest. Some of the largest and most luxurious homes in Lafayette are in this neighborhood: listings range from $250,000 to $900,000 and up. In addition to the neighborhood's residential area of beautiful homes, River Ranch is home to a town square with restaurants, bars and shopping options with luxury apartments in the upper floors, as well a City Club, an upscale gym and athletic club.
Fine dining at Ruffino's on the River, POUR or Bonefish Grill makes the perfect date night. Or bring the family to River Ranch's weekly concert series, Rhythms on the River. With quick access to daily amenities and main streets Camellia Boulevard, Johnston Street and Kaliste Saloom Road, River Ranch families enjoy short commutes to work and school.
Whittington Oaks
Whittington Oaks is a small neighborhood with big benefits to living there. Families in this neighborhood enjoy living in the middle of town – but without the thru traffic. With quick access to Camellia Boulevard and Johnston Street, Whittington Oaks is very near the extensive shopping options in River Ranch and restaurants like Burgersmith and Romacelli along Camellia Boulevard, as well as daily stops on Johnston Street such as Adrien's Grocery, drug stores and quick stops for dinner.
This neighborhood is another place where you can find a riverfront property. With majestic oak trees over the streets and the river flowing on one end, this area is a perfect escape from the bustling main streets in town.
Saint Streets
In the heart of Lafayette, you'll find the Saint Streets neighborhood. Despite its close proximity to the University of Louisiana at Lafayette and downtown, the Saint Streets are quiet and shaded by arching live oak trees. Filled with unique, quaint and colorful homes, this neighborhood definitely has a touch of Southern charm. Perfect for active families, parents and kids can be seen walking or biking together to Myrtle Place Elementary and Lafayette Middle School.
A bite to eat is just around the corner in the Saint Streets. Cajun staple Olde Tyme Grocery slings poboys for neighborhood residents and students alike, while Champagne Grocery & Deli doles out quick plate lunches. Saint Street Inn is the perfect date night or brunch spot with quirky and fresh cuisine. The Saint Streets are also near the UL Lafayette football stadium and athletic complex, so you can cheer on the Ragin' Cajuns no matter the time of year.
From its growing economy to the annual music festivals in town, the city of Lafayette is a special place to live. Whether you're a lifelong Cajun or are new to Louisiana, our team can help you find the home of your dreams. Contact us today or browse our listings in Lafayette!
To learn even more about Lafayette, check out our Community Page.