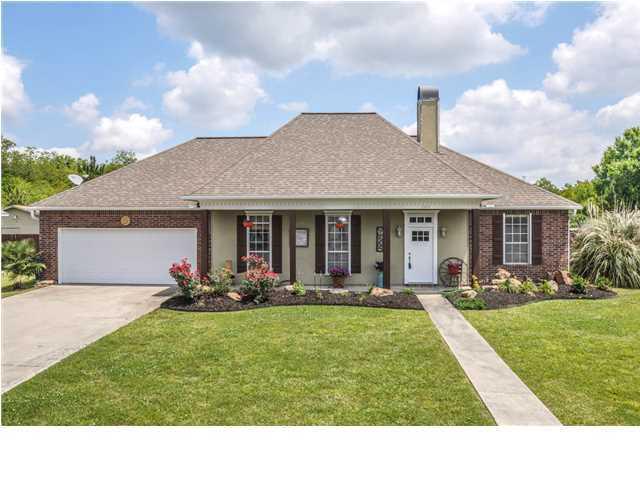 Meet the Neighbors: Carencro
Meet the Neighbors: Carencro
The Top Neighborhoods in Carencro, Louisiana
Located along Interstate 49 between Lafayette and Opelousas, the city of Carencro offers quiet, suburban living and easy access to two larger cities. With a population of less than 10,000, you'll be settling into a close-knit community with little traffic, lots of culture and easy access to interstate travel for a convenient commute. Here are four of our favorite neighborhoods located in Carencro.

Oak Path
Located right off of W. University and a short distance from Carencro Middle, Evangeline Memorial Gardens and both Carencro and Pelican park lies the Oak Path subdivision. It's perfect for small families or those looking for easy access to nearby Lafayette (a short trip down W. University). Residents of this neighborhood enjoy all of the benefits and peace of country living while still being within the city limits, and many of the lots offer additional land options and larger yards at a cheaper price than you'd find in larger cities.
Barrington Place
A quiet community that offers the peacefulness of nature while being located only a few miles off of Interstate 49, Barrington Place is a fairly new neighborhood that offers quaint, quiet country living that won't break the bank.With large lots and comfortable homes that start in the 350s, it's the perfect neighborhood for established families looking for a cozy place to settle.
Couret Farms
Year-round events and a close-knit community are the focus of this neighborhood that sits right near the heart of Carencro. Couret Farms is a walkable, upscale community that provides many city amenities right near your door without sacrificing the culture and allure of living in Cajun country.

For those looking for a neighborhood that offers something for everyone, Couret Farms' focus on community means bringing a number of amenities right to your front door. During the spring and the fall, the Concerts at Couret brings live Cajun and zydeco music, and quick access to local schools, fine dining and nearby Lafayette (home to the University of Louisiana at Lafayette), residents of Couret Farms are never far from work, school or something new to do and explore.
La Bon Vie
Tucked into a small corner of the city, La Bon Vie lies in between both N University Ave and Interstate 49, making it a great neighborhood for commuters who'd prefer not to live in the middle of a larger, more expensive city. With a close location to schools, easy access to nearby cities and houses that start in the $200s, La Bon Vie offers its residents peaceful country living that won't break the bank.

Moss Bluff
Not to be confused with the city near Lake Charles, Moss Bluff is an up-and-coming development in Upper Lafayette. This subdivision offers a community pool, park and pavilion to enjoy all summer long. Homes here have both three and four bedroom options, making it an ideal choice for families hoping to expand or those who often have overnight guests from out of town. If you're looking for a family-friendly neighborhood with a small-town feel, Moss Bluff is perfect for you. And of course, the access to both I-49 and I-10 can't be beaten!
With easy access and a wide range of neighborhoods, Carencro is a great city for families and individuals of every walk of life to find themselves in. If you're looking to move, our experts know the neighborhoods like the back of their hands. Contact us today and let us help you find the perfect home for today and tomorrow.

Looking to make Carencro your home? Our Community Page has more information on this up-and-coming area.