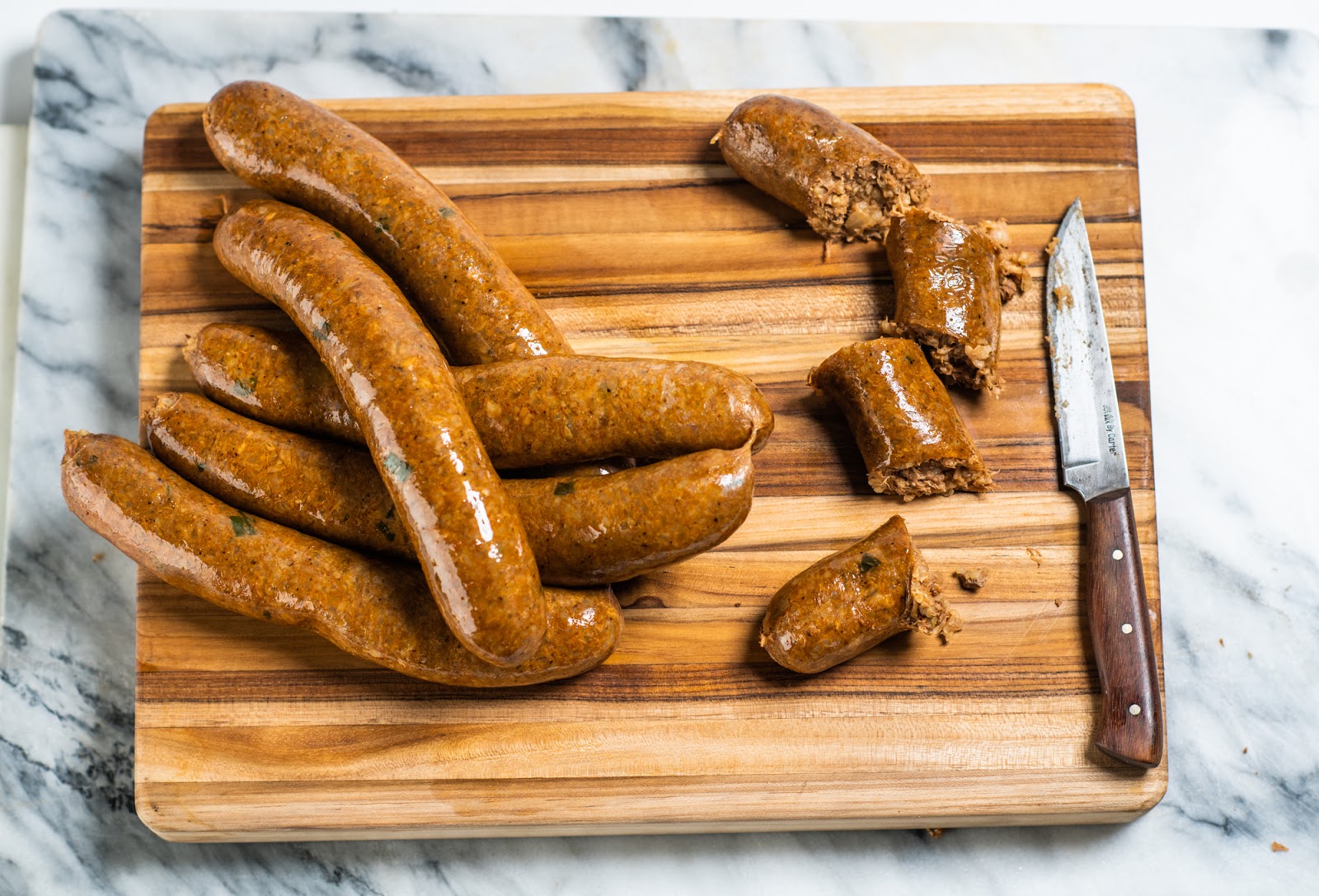 5 of The Best Stops for Boudin in Acadiana
5 of The Best Stops for Boudin in Acadiana
Boudin, made from a mixture of Cajun seasoning, pork and rice, is a Cajun essential. And, in South Louisiana, there are plenty of places to find it; from little mom n' pop shops on every corner to meat markets and restaurants across Acadiana. While it may seem like overkill when you first move into the area (or if you're visiting for the first time), there's a reason: Everyone has their own special recipe, and the majority of them taste different enough that diehard fans all have a favorite place to go—and swear that other place is no good.

But, if you're looking for the absolutely best boudin, why stop at just one place? Here are five of our favorite places, in no particular order, to grab every Cajun's favorite treat in South Louisiana.

The Best Stop
"Best" is in the name, and this small shop in Scott lives up to it in spades. From fresh-made boudin to cracklins in their signature small, brown paper bag, The Best Stop specializes in Cajun specialty meats and goodies that never disappoint. They've regularly received national recognition for being "the place to stop" when you visit South Louisiana, and their boudin is the perfect blend of green onion and spice to give you that true, Cajun flavor. Get a couple links and a boudin grilled cheese; you'll thank us whenever you wake up from your food coma.
Don's Specialty Meats
Don't let the giant jester in the front fool you; this places takes its meat seriously. It's also probably one of the largest shops you'll find boudin in and, with multiple locations, makes it an easy choice for grabbing and going during your next road trip or big event. Don's has been a Cajun staple for locals and tourists alike for years, and their products are shipped around the world to people who swear by their authentic local flavors.
Billy's Boudin
Billy's boudin is great, but what people drive in for are Billy's famous pepper jack-cheese-stuffed fried boudin balls. They're as big as a billiard ball, perfectly spiced and oozing with plenty of cheese. If that seems way too excessive, their boudin-stuffed egg rolls are a big hit, but they sell out quick, so you gotta get there early. Don't worry; boudin for breakfast (typically with a biscuit and some maple syrup) is pretty common here.
Johnson's Boucaniere
Each year around October, Lafayette hosts a boudin cook-off that brings restaurants from around the area to show off their links, fillings and specialties involving boudin. And, each year, Johnson's Boucaniere, a smokehouse located in downtown Lafayette, comes home with another award from the event. Their boudin is regularly hailed as some of the best in the area, and Johnson's willingness to stuff it into grilled cheese sandwiches, form it into hamburger patties and serve it alongside heaping helpings of jambalaya, creamy potato salad and more keeps it high on our list, too!
T Moise Farms
For T Moise, exclusivity is the name of the game. While the farm may specialize in pasture-raised pork sold year round, you can only find their boudin one day a week: on Saturdays. Each Saturday, Lafayette hosts a Farmers and Artisans Market located at Moncus Park, where vendors and farmers from around the area set up shop to sell their wares. Look hard enough, typically in the far corner, and you'll find T Moise Farms' tiny booth surrounded by the smell of grilled boudin (courtesy of a tiny George Foreman grill). It's only sold once a week because it's absolutely fresh. T Moise makes theirs from the pigs they raise, and "cases it" (the act of actually turning the filling into a link of sausage) early that morning before the market begins bright and early at 8am. So get there early, grab your produce for the week and a few links to snack on or share, because this super fresh boudin sells out quick!  

South Louisiana has a lot to offer. From food and music to some pretty amazing culture, there's something for everyone here. If you're looking to make your way down south, reach out to us. Our expert agents can work with you to find the home of your dreams—with easy access to all the boudin you can you eat!