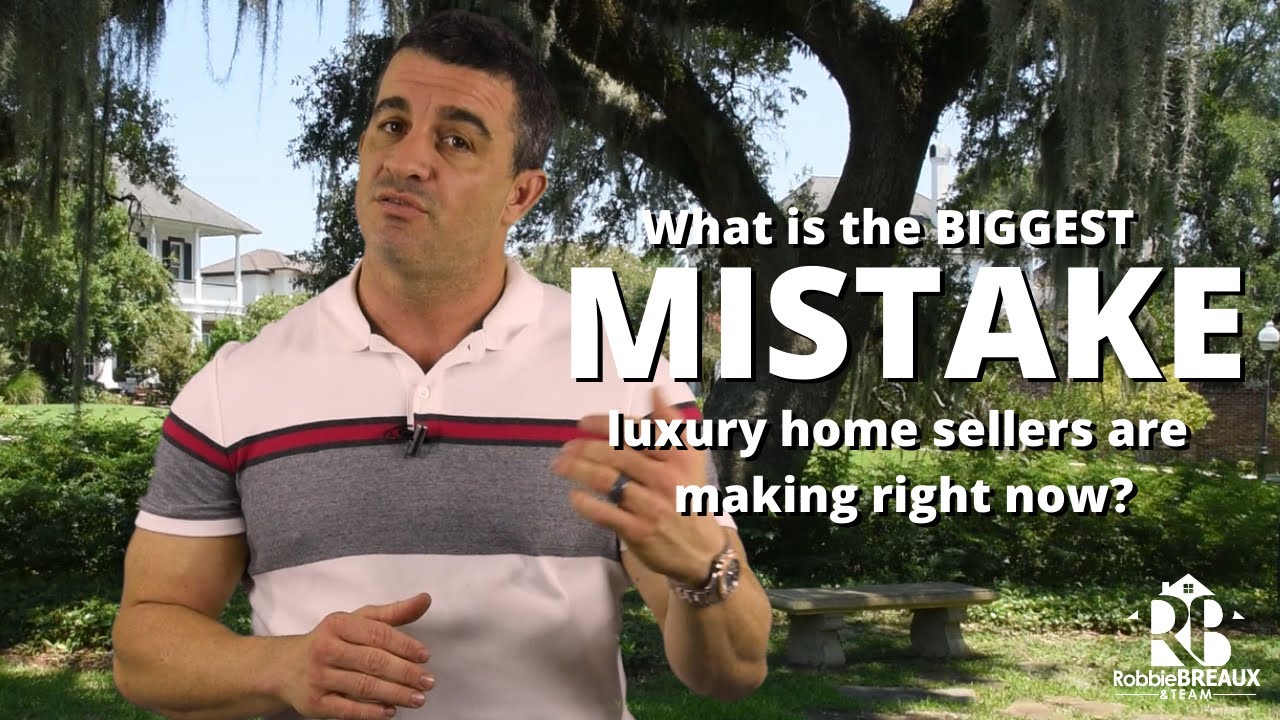 The No. 1 Mistake Luxury Sellers Should Avoid
Here's the biggest mistake luxury home sellers are making in our market.
Looking to buy a home? Click here to search for all homes.
Looking to sell your home? Click here to see how much your home is worth.
There's one mistake I'm constantly seeing luxury home sellers make right now that's costing them their equity.
Obviously, our world has undergone a lot of changes these past few months, but some companies are thriving right now. They're the ones who quickly adapted to COVID-related shifts regarding buyer needs and behavior. The same holds true for sellers. Some are enjoying great outcomes at the moment, while others aren't.
The million-dollar question then becomes: How have the needs and behaviors of buyers changed? Also, how should sellers adapt to meet these needs if they want to sell for top dollar? Remember, before the pandemic, shopping for homes was easy—and even fun! Buyers could stop by open houses over the weekend or just call their agent to schedule a private showing.
Today the home shopping process looks very different. Health and safety are the top priorities. Waiver forms need to be signed, sensitive financial documents need to be provided, and personal protective equipment needs to be worn. Scheduling a showing can be inconvenient since only one group of buyers can tour at a time. Walking through a stranger's house went from "exciting" to "potentially risky," and some buyers have become very selective about which houses to visit in person. They want to limit their exposure and only see homes that truly pique their interest.
The old approach of just posting some photos and a virtual tour online doesn't cut it in the COVID era.
This brings me to the No. 1 mistake luxury sellers are making that you must avoid if you're a luxury seller: Not leveraging high-quality video to market their home and entice buyers.
Roughly 80% of the content we consume is through video, and it's the preferred way for buyers to view your home. When executed the right way, high-quality video will pique maximum buyer interest and motivate more buyers to schedule in-person tours. In-person tours are important because this is where the decision to make an offer is truly made. More tours mean more offers, and more offers mean a bidding war, which leads to a maximum sale price.
The old approach of just posting some photos and a virtual tour online doesn't cut it in the COVID era. Today's luxury buyer wants more. Despite 80% of all content being consumed via video, you'll find just a fraction of the homes on Zillow being marketed through video and poor-quality video at that. I understand why—video is painstakingly expensive and requires expertise. Regardless, skipping this step is a huge mistake. Luxury homes are unique, and they have a story to be told. Great video will tell that story for you.
Here at Robbie Breaux & Team, we've been leading the industry in outstanding video marketing, and we'll continue to do so because it's more important now than ever. In the past few weeks, we've listed two homes in the $1-1.5 million range, and they each received multiple offers. To see the kind of video marketing that led to these outstanding outcomes for our sellers, click on this link.
If you'd like to know more about our home selling process or have any other real estate questions, feel free to call or email me. I'd love to help you.