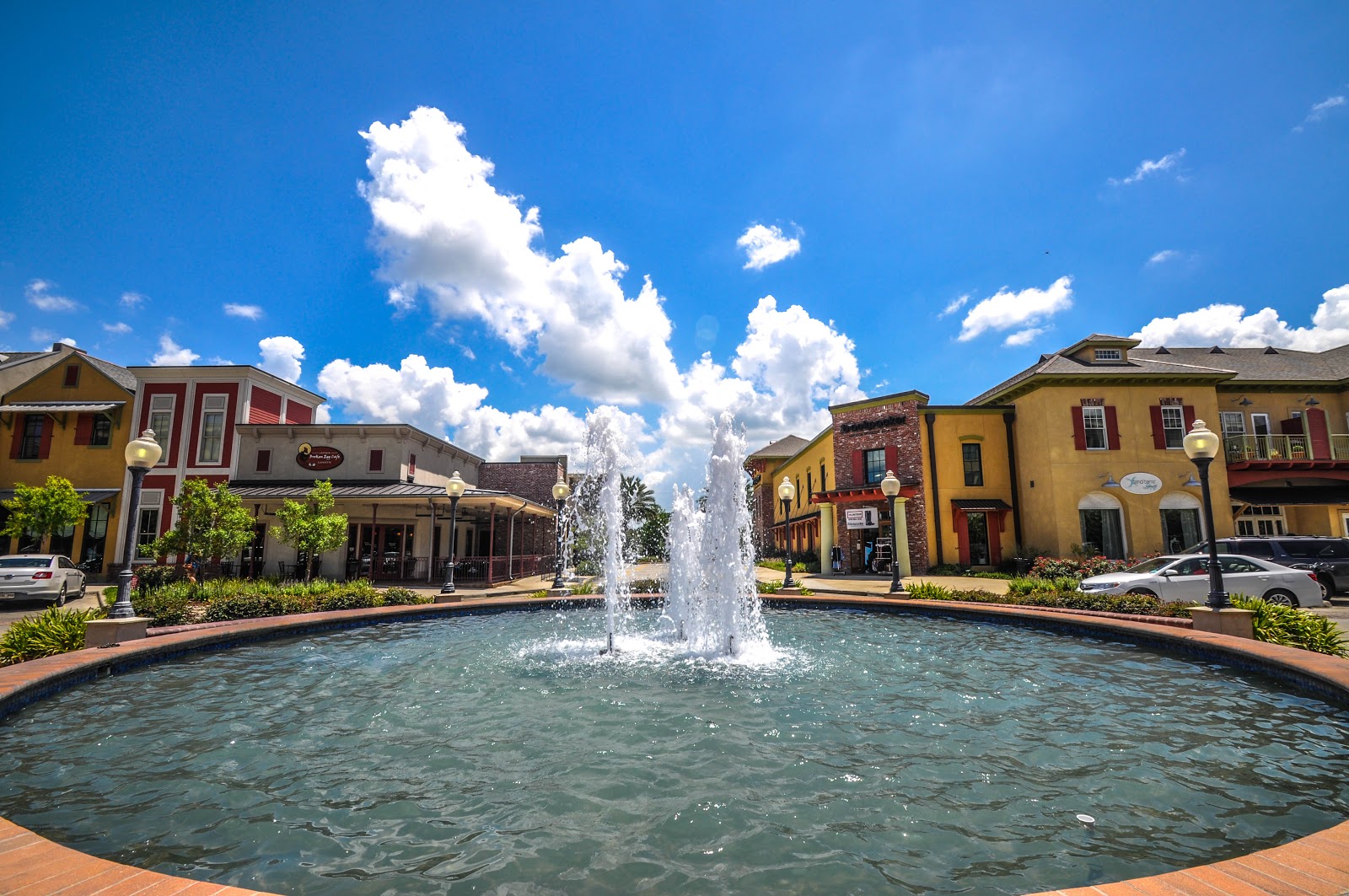 Living Life in Lafayette
When preparing to relocate, you understandably are focused on selecting a gorgeous home with desired square footage, features and style. As important as these qualities are, the location of your new home also has a significant impact on your life going forward. Lafayette is a truly beautiful place to call home. It stands apart from other areas in Louisiana in stunning ways, and a closer look at what it offers to residents may help you to decide that this is the area where you want to live.

Cuisine
Southern Living magazine has named Lafayette the "Tastiest Town in the South," and Rand MacNally dubbed it the "Best Food City." These honors are well-deserved. In Lafayette and throughout Acadiana, you can enjoy the rich flavors of Cajun cuisine, such as crawfish, gumbo, boudin and other favorites. Delicious dishes are available for you to compare during numerous cook off events that take place annually in Lafayette. The popular Blue Dog Café serves award-winning dishes that you will want to enjoy regularly after moving to the area. Other fine restaurants that are known for superior local cuisine are Café Vermilionville, Lil' Daddy's BBQ, Chris' PoBoys, and Agave Grill and Cantina.

Festivals and Special Events
While Lafayette's residents work hard, they enjoy letting loose and cherish good times with friends, family and neighbors. If you enjoy live music and other family-friendly festivities, you will appreciate numerous special events held in the area throughout the year. Some of these events provide free live entertainment. The popular Festival International de Louisiane brings residents together and draws visitors from throughout the region to appreciate Cajun and Zydeco musical performances. Some of the many other notable special events held in Lafayette each year are the Festivals Acadiens et Creoles and the Breaux Bridge Crawfish Festival, along with seasonal concert series like Rhythms on the River and Downtown Alive.

Natural Beauty and Outdoor Recreation
Lafayette's unique location places it directly on the Mississippi Flyway as well as the Atchafalaya Loop. The landscape is defined by gorgeous trees draped in moss, meandering rivers, bayous and swamps. Whether you enjoy scenic drives or you have a more adventurous spirit, you will love all that the area offers. Popular outdoor recreational venues include the Vermillion River, Avery Island, the Atchafalaya Basin and Lake Martin.

Residents looking for relief from the Louisiana outdoors can retreat to City Club River Ranch or Red Lerille's Health & Racquet Club for an indoor sanctuary to keep you energized and healthy throughout the year. From full-service health club and spa amenities to hiking, camping, kayaking, fishing and more, Lafayette has a multitude of indoor and outdoor activities to entertain local residents throughout the year.

Shopping Options
There is no shortage of opportunities when it comes to shopping in Lafayette. The most popular shopping destinations are along Ambassador Caffery, where you can hit specialty boutiques, clothing stores and the local Whole Foods and Target stores. A little farther down is Ambassador Town Center, with stores like Costco, Marshalls, HomeGoods, Dick's Sporting Goods and Field & Stream, where there is truly something for everyone. In addition, there are numerous boutiques and gift shops in the Oil Center and River Ranch where you're sure to find the perfect home decor item or personalized gift for that special someone.

Friendly Community
In Lafayette, southern hospitality is on full display. Throughout the area, you will notice that residents are friendly, warm and inviting. This is a tight-knit community with active residents who support local businesses, participate in fundraisers and make a solid effort to improve their community in other ways. The best way to experience what life in Lafayette is like is to immerse yourself in the area.

Housing Market
By investing in a Lafayette home, you are entering a robust housing marketing. Lafayette's neighborhoods are diverse and beautiful. They feature traditional homes, modern homes and many other styles. Southern charm is on display throughout these neighborhoods, with stately shade trees, large porches and even stained glass decorating many homes. With these factors in mind, it is not surprising to learn that the median value of a Lafayette home is $30,000 higher than the state's average home price. The appeal of the community and the charm of local homes and neighborhoods make this a great place to invest in real estate.
At Robbie Breaux & Team, our focus is on helping each client find a beautiful home that is ideal for their unique needs. This begins by narrowing down the options to a few top neighborhoods in Lafayette that provide you with the ideal living experience and that have homes that meet your criteria. Whether you are thinking about relocating to Lafayette or you have already made this great decision, connect with our knowledgeable and supportive team today to explore local homes that may be right for you and your family to live in.