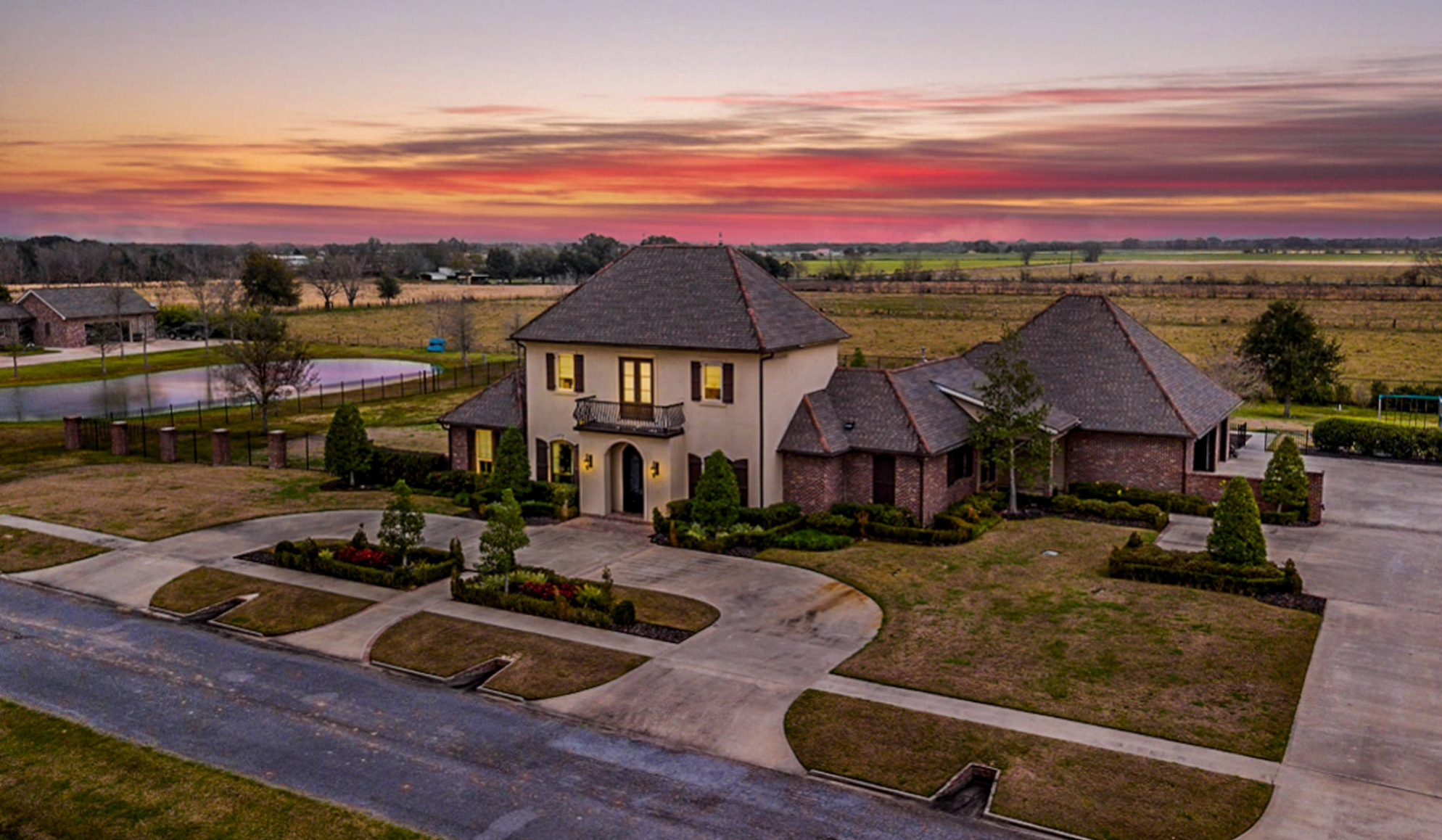 Meet the Neighbors: Maurice
Meet the Neighbors: Maurice
Located between Lafayette and Abbeville, the village of Maurice—located in Vermilion parish—offers its residents quiet, suburban country living that won't break the bank. You won't find malls or large shopping centers in the city limits, but you'll find quaint shopping, a myriad of delicious, local eateries and easy access to larger city centers for work, play or a getaway. Here are five of our favorite neighborhoods located in Maurice.
La Premier
Located a stone's throw from Main Street and Highway 669, which gives its residents easy access to nearby Lafayette for work or shopping, La Premier is a quaint neighborhood that's perfectly walkable, family friendly and includes both a neighborhood park and a pond. Whether you're looking to plant your roots or just for a great place to live that isn't a far commute from a larger city, homes in this neighborhood won't give you the same sticker shock as nearby Lafayette, while still offering its residents a lot of the same amenities.
Village Park
A small subdivision located in the heart of Maurice, Village Park is perfect for growing families and those looking for a comfortable space to lay down their roots. While it's one of the smaller neighborhoods in the city, it's low housing prices—typically under 200k—and easy access to the city provides its residents with the perfect mix of suburban living and potential for work and play.
Gabriel Gardens
A quiet community that offers the peacefulness of nature while being located only 1 mile off Highway 167 in the Village of Maurice, Gabriel Gardens gives you access to Lafayette's most popular amenities without the hustle and bustle of city living. With its convenient location just south of the Mall of Acadiana and close to a number of some of the best schools in the region, Gabriel Gardens is perfect for families looking for entertainment options for their children or singles who want a quiet neighborhood.
Vincent Trace
Sitting at the edge of both Maurice and Lafayette, Vincent Trace offers country living and easy access to Johnston Street and Highway 667, making it an ideal neighborhood for larger families who may want to work, live and shop in multiple cities or desire an easy exit to interstate travel.

A new neighborhood, Vincent Trace is still undergoing construction, so new lots and homes are regularly being added alongside growing walking paths and beautiful greenery.

Village at Rue Des Cannes
A hidden gem of Maurice, the Village at Rue Des Cannes is a one-street subdivision just off of Highway 92. With homes starting in the 150s, this subdivision is the perfect place to find your first home or settle away from the city for a quiet life. The Village at Rue Des Cannes is also zoned for North Vermilion and Cecil Picard, two schools consistently ranked as some of the best in the region!
A quiet slice of South Louisiana, Maurice is the perfect example of southern hospitality mixed with convenient access to city living when you need it. Whether you're looking to make the south your new home or just looking for greener pastures to raise a family, we can help you find the neighborhood that suits your needs. Contact us today to speak with one of our local agents and browse our listings in Maurice!
If country living sounds like the life for you, check our Maurice Community Page to learn more.