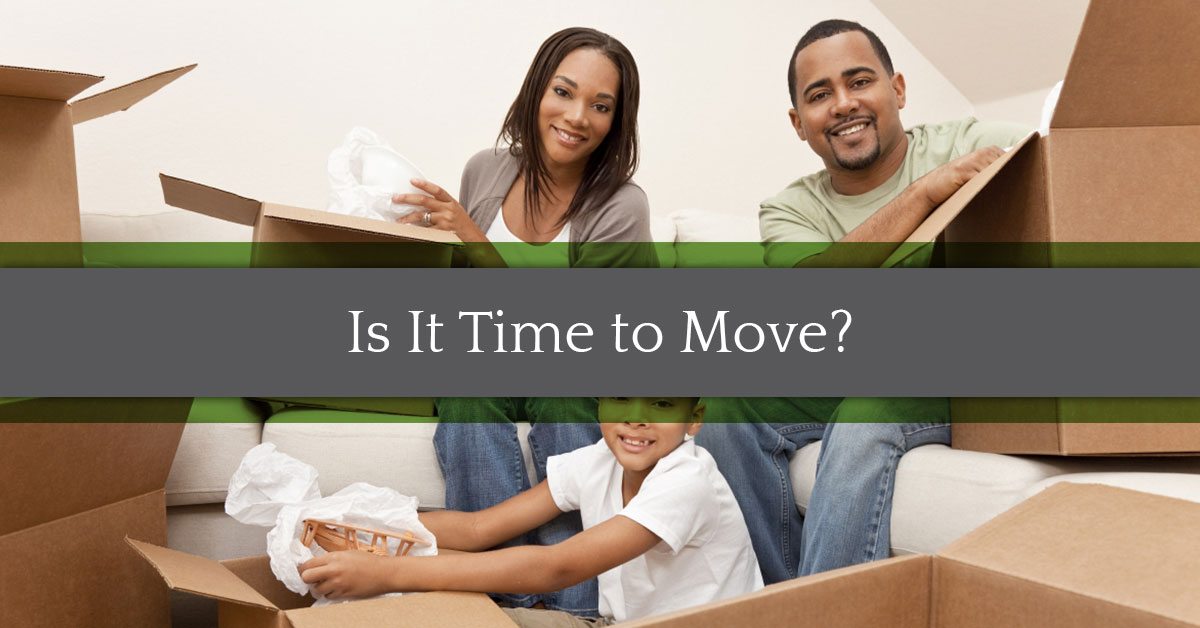 Deciding to move is a judgment that you have to make in life, and the consequences of the move can be life changing. The trick is to make sure that the changes it brings are overwhelmingly good, for all the members of your family. In this week's article, we'll look at some of the players in this big decision. We'll also look at some of the issues you'll have to sort through to determine if moving house is the right thing to do for you and your family. If you decide to move, be sure to contact Robbie Breaux & Team. Our real estate team is made up of dedicated and experienced professionals who can help you through every step of getting into your next home, be it new construction or existing home.

The Decision Makers

In the end, the decision will be yours and if you have a partner in life, the two of you will be the ones to make the executive decision to take the step to move or not. You'll need to inventory a number of important issues that will be affected by a move to a new home. If you have children, and they are old enough to voice an opinion, you'll want to involve them in the process as well. That way they'll feel invested in the process, and that's a good thing.
Commuting Costs or Savings
Among the issues to consider are commuting times to work or school and the costs associated with commuting. These costs include fuel and parking costs, as well as the more abstract cost of wear and tear on the car if you'll be commuting farther. If you are moving closer to work, you'll be spending less on gas and parking, and maybe even lunch if you come home for that meal.
School District
You child's school district will change if you move out of the district. If you want them to continue to attend their current school, you can ask for an out-of-area waiver but they are not required to grant it, and you will be responsible for transportation to and from the school. This arrangement might be okay to finish out a school year, but planning on doing it for years should perhaps make you reconsider leaving the district. The extra cost, time, and wear and tear on your vehicle will add up.
Property Taxes
Depending on what parish you live in, your property taxes may go up or down with a move. Louisiana has the third lowest property rate in the country. While it's nice to not pay high taxes, property taxes pay for many services we all love, including public schools. Moving somewhere with higher taxes usually means better schools and services so consider this before automatically choosing a parish solely for its low tax rate.
HOA Fees
HOA fees need to be considered when moving. Some people don't much care for HOAs, but in general, they are very beneficial for the property values. Rules like not having unregistered cars in the yard will make a big difference in the optics, and thus the value, of the neighborhood. HOA fees are also used to keep up common areas. Well-kept parks and corner gardens always make a neighborhood more attractive and so property values will stay high.
Pets
Deciding to move sometimes means having to consider the needs of your four-legged family members. If your dogs have outgrown your small city lot and it's time to move out into the country, a move to a less-densely populated parish might be the perfect thing. Also, if you want horses or other farmyard animals, such as backyard chickens, a move to a rural lot might give you the quality of life you want for both the two and four legged family members.
Crime Rate
It pretty much goes without saying that no one wants to live where there is crime, but that place doesn't exist. Where there are people, there is crime. That being said, there are clearly areas with more crime than others. To find out what the crime rate is in the neighborhood you are considering, you can look online on sites such as Neighborhood Scout. This site also gives information on school districts, demographics, trends & forecasts, and other data. Of course, one of the best resources you can have is to work with a member of the Robbie Breaux & Team. Our realtors have a vast amount of knowledge and experience that they can share with your about the areas you are considering.
When you are ready to start looking for a home in Acadiana, or it's heart right here in Lafayette, call Robbie Breaux & Team, and we'll work with you to get you and your family into the new construction or existing home that fulfills your wish list!