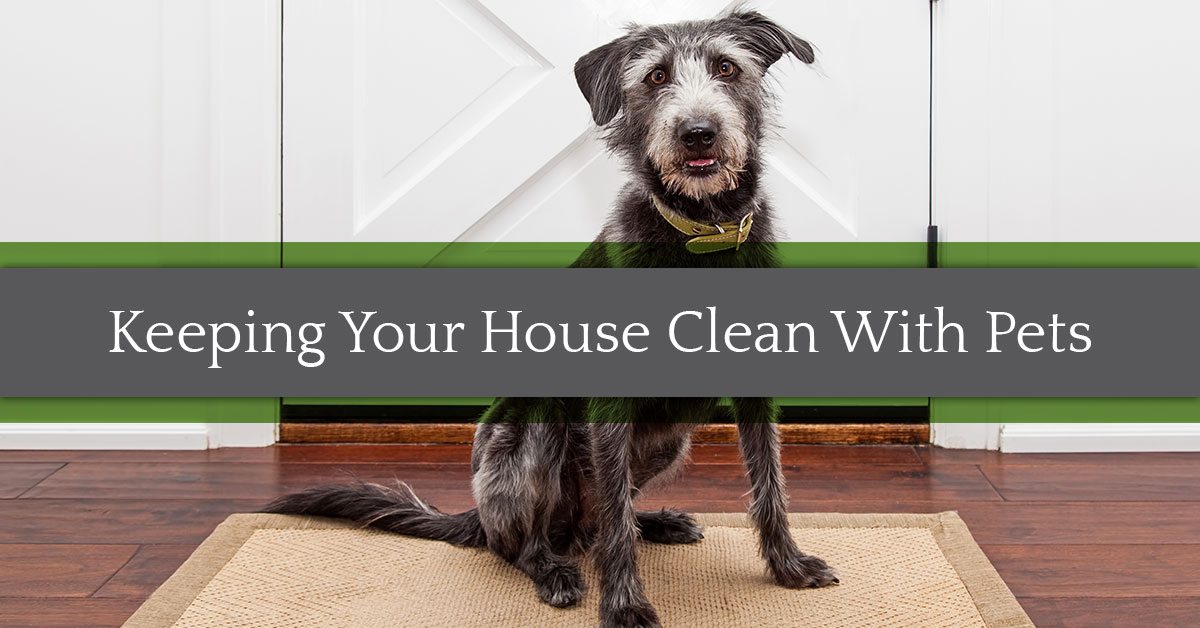 Keeping Your House Clean With Pets
While we're rolling on the topic of showing homes, we need to talk about one obvious aspect that very few people talk about: pets. When you list your house on the market, you are then expected to be prepared for individuals to arrive at any point in time for a showing. While it isn't ideal, nor convenient, it's one of the many prices that you pay when you're trying to sell your home in a timely manner.
We've covered a few staging trips, given you advice on which areas of the home you should direct more focus towards, but one thing we have yet to talk about are pets. This is something that very few real estate companies, and even stage companies, talk about. This, however, is an issue, because pets are an extremely common concern of people selling homes.
Read on to find some helpful tips on how to manage pets while your house is on the market.
Roomba
If you have yet to hear of the wonderful Roomba, then this is the time to invest in one. As the owner of a pet, you are no stranger to the endless shedding and hair that you find scattered throughout your home. Regardless of how hard you try, trying to manage this is going to be out of your hands, so what you need to do is invest in a product that does it for you, and that's the roomba.
Having to have your home ready for showing at all times is stressful enough, but with the help of the roomba, a vacuum that automatically runs, charges and goes back to its port when it's done, you have hardly any work left to do. Now, this doesn't help your case with any hair that may be on the couches, beds, or on yourself, but it is certainly a step in the right direction.
Remove Signs of Your Pet
While you may love your furry friend, very few people are attracted to the idea of a home that also housed a pet. There are many reasons for this, most of them being directed to any accidents that happened in the house as well as the never-ending hair that we mentioned up above.
Even though your pet may have been extremely well behaved, trained, and adorable, even the slightest sign of a pet living there can be off-putting. Trying to organize the items that you have for your dog, like their toys, food, etc, can all be extremely beneficial. Get tubs that are both aesthetically pleasing, but will keep people from knowing that you adorable puppy ever existed.
Robbie Breaux & Team love helping individuals when their house is for sale. It's the little things that need to be done in houses for sale that can become overwhelming for homeowners but is an area that we get great pleasure from. Contact us today to get more information on working with our team, and as always, make sure to keep up with our blog for the latest and greatest tips!