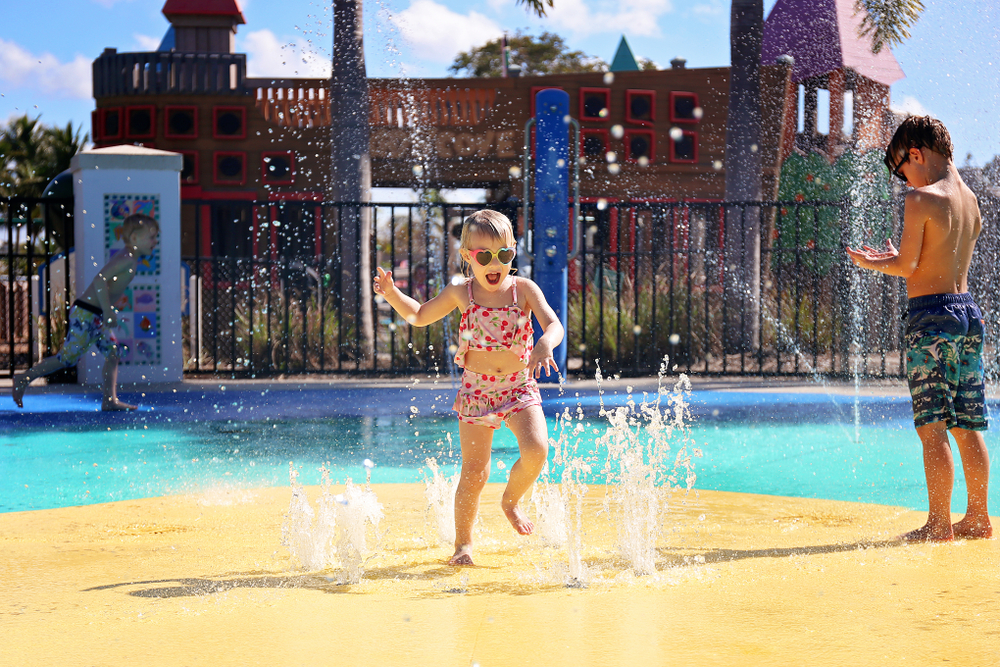 5 Things To Do With Your Kids This Summer
5 Things To Do With Your Kids This Summer
The Lafayette area is the perfect place to settle down and raise your children in. With its exceptional culture and friendly hospitality, you will feel right at home as soon as you arrive. If you've recently moved to Acadiana or are planning to move here this summer, you may be ready to get out and explore all that southern Louisiana has to offer once you're settled in. There's still plenty of time before the kids head back to school, so this is the ideal time to check out some of the area's most family-friendly attractions and to experience its special events. Here are our top things to do with your kids this summer.

While there are many beautiful days in southern Louisiana during the summer, some days are very warm and humid. These are the days when you and your family need to find a fun watering hole to relax by. Numerous local and state parks have water features that you can enjoy, and one of the more popular venues is beautiful Lake Fausse Pointe State Park in St. Martinville. This is a great place to check out wildlife, pitch a tent or hunker down in a cabin, and enjoy a picnic when the weather is nice. When the day warms up, you can cool off at their on-site water playground. You can also head out on natural waterways for canoeing and fishing. The park is located just outside of Lafayette, so it is a great destination for a day trip.

The Lafayette Science Museum has fascinating permanent exhibits, special events, and programs throughout the year. Air and space, light, paleontology, and energy are only a few of the popular permanent exhibits featured here. There is also a planetarium at the museum that hosts daily shows as well as special nighttime experiences periodically throughout the summer. Check out the museum's calendar before your visit, so that you can plan your visit around temporary exhibits and special experiences.

Regardless of whether a summer shower is passing through or you and your crew have simply had enough sunshine for a while, the fun can continue with a visit to the Sky Zone Trampoline Park. This indoor fun park has activities for all ages ranging from young children to teens. Here, your children can spend several hours burning off their extra energy with free jump trampolines, dodgeball, a warrior course, a warped wall, a climbing wall, gladiator-style jousting, and more.

Swamp Tours
The landscape across southern Louisiana is uniquely beautiful, and it is largely characterized by swamps. These are fascinating ecosystems that are filled with plant and tree species as well as animal species that you may have never come in contact with before. Several tour operators offer guided tours throughout different areas of the swamps. Many of the leading tours include detailed information about the area's history and culture as well as its ecosystems. This experience is a great way that you and your family can get to know more about the area that you now call home.

Summer Camps
Some parents have the luxury of spending their entire summer with their children in Lafayette, but others may have to get settled into a new job right away. While you are at work, you understandably want your kids to have a fun summer. Even if you do not work, you may want your children to meet some new friends in the area before school starts. There are numerous summer camps for children of all ages. These include general summer camps, sports-themed camps, cooking camps, theater camps, adventure camps and more. Regardless of your child's passions and interests, there is something for them to enjoy at the many summer camps in Lafayette.

Robbie Breaux & Team is excited to assist you with your home search and help you get settled in this summer! To learn more about current listings in the area and to begin receiving our full support, contact our office today.