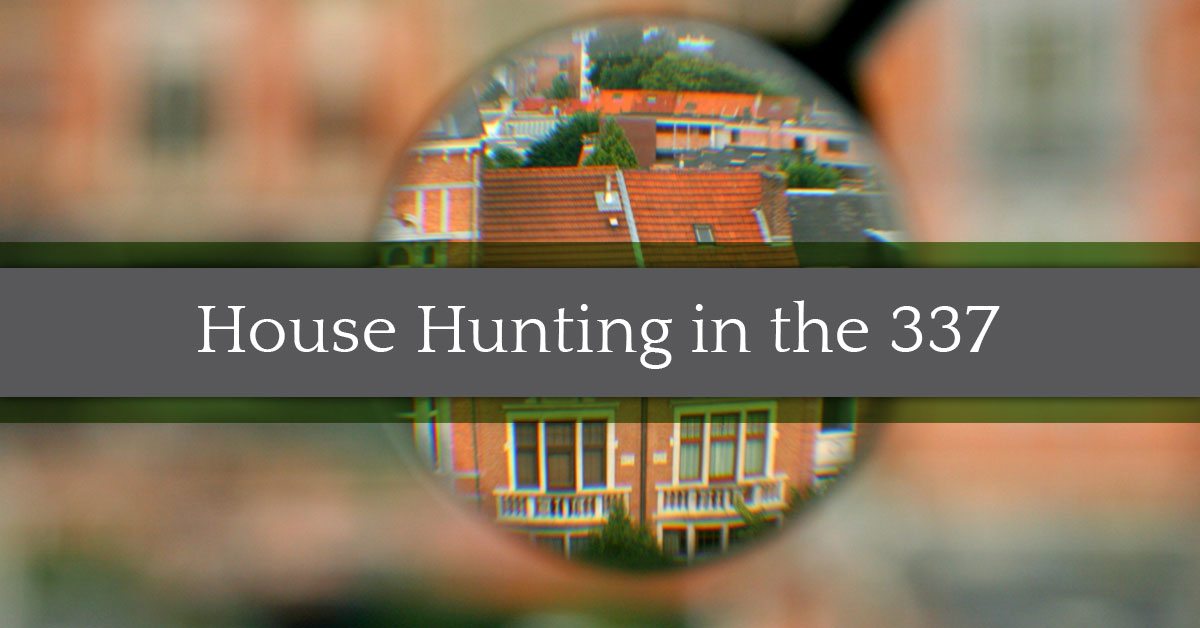 The town of Lafayette is the home of Cajun and Creole culture, it goes by the nickname "The Heart of Acadiana, but it's most important appellation is home. To those of us lucky enough to live in Acadiana, we have come to love the unique character of our home. We love the blending of cultures: Spanish, French, Anglo-European, Creole, and African American culture blend in, well, a gumbo of accents, culture, and values. People here mix family traditions going way back with modern tastes and technology. There is no place that better exemplifies this mix than in our homes. If you are looking to move to this rich area, or your are a native looking to move to a new home, we can help by providing comprehensive real estate services coupled with the superior customer service.
Find Your Dream Home In Acadiana
To find the perfect home for you and your family, it's important that you have a few essential pieces in place. Two of the main pieces are that you need to know what you want and a business partner to help you get it.  The qualities that you are looking for in a house will change as your family grows, and as you tour homes during your house hunting and keeping track of which qualities that are must-haves and which are optional is a great way to sort through MLS listings.
When you are looking for a new home in Acadiana and want to work with the best real estate agent, turn to Robbie Breaux & Team to help find you the home where you can raise your family with values that have been handed down in this area since it was settled.
Separating the Wheat From The Chaff: Must Haves and Deal Breakers
When house hunting in the 337 (the another nickname of the area deriving from the area code), you can create a list of basic needs you and your family have and build on that. You can also make a list of qualities that are deal breakers when it comes to a new home. The qualities that you are looking for in a house will change as your family grows, and as you tour homes during your house hunting but having a list of essentials is helpful so that you don't waste your time looking at homes that don't have what you are looking for.
Number of Bedrooms and Bathrooms
The first thing you need to make sure of is that you and your family have enough room.The last thing you want is to move in and realize that your mother in law will be visiting twice a year and that you forgot to buy a home with a mother-in-law suite! Here are some questions to ask yourself and your partner when coming up with a list of must-haves.
How many kids rooms do you need?

Do plan on having more?

Do you want a designated guest room?

Do you need a mother-in-law suite?

Do you need a den or a home office?
How much closet space do you need?
How many bathrooms do you need? How many full and how many half baths?
Do you want a large spa tub?
Other Room Necessities
Does a mother-in-law suite sound like what your family harmony demands?

What kind of floor plan do you favor? Do you want a modern open floor plan, or something more traditional, as in this breathtaking home in Lafayette?

Do you want a family room and a formal living room?

Do you want a formal dining room?

Do you want a breakfast area in the kitchen?

Do you need a large kitchen to accommodate all the cooking you do?
House and Community Amenities
What type of counter tops do you like? Granite? Marble?

Do you want all steel appliances?

Does your entertaining schedule demand a butler's pantry?

Do you want a swimming pool?

Do you want one of your own or is living in a community with a common pool and recreation area perfect for your family, like this gorgeous home in Broussard has.

Outdoors

What type of exterior do you like? Brick? Siding?

What size yard to you want?

What about a patio?

Would an outdoor kitchen with a gas grill for BBQ'ing, such as this house in Broussard has, be your greatest joy?
Deal Breakers
For many people, the real deal breakers are the absence of the must haves. Other deal breakers are usually found in existing homes since new homes have fewer age-related issues.

Does the roof need to be replaced? This costly item often keeps people looking for the ideal home. If you are willing to, and can afford to put on a new roof however, a new roof is a nice assess, and this means the warranty on the roof will be new and modern roofs can last up to 50 years.

Are there plumbing and electric issues. Most people want a home that is move-in ready and major problems with plumbing and electric need to be fixed before a home is listed.

Does it need a major upgrade? If you are looking for a home that you think is perfect *except* it needs an upgrade or addition to make it big enough, you might want to keep looking.

Is it your dream home but not in the location you want, you need to decide what your priority is. Location affects many aspects of life: commuting time, school district, shopping, and convenience.

Does the home have a  history of flooding? Most of this area than lots of other areas in Louisiana, but it still needs to be considered. Robbie Breaux & Team prides itself on homes that are high and dry.
An Agent Makes all the Difference!
When you work with one of the highly attentive and professional real estate agents from Robbie Breaux & Team, you will quickly realize why we are considered the best agents in Acadiana's to work with. Our agents pay attention to what you want and will listen to your needs and work hard to help secure the home of your dreams for you. When you are ready to start your house hunting journey with the best agents around, call Robbie Breaux & Team.