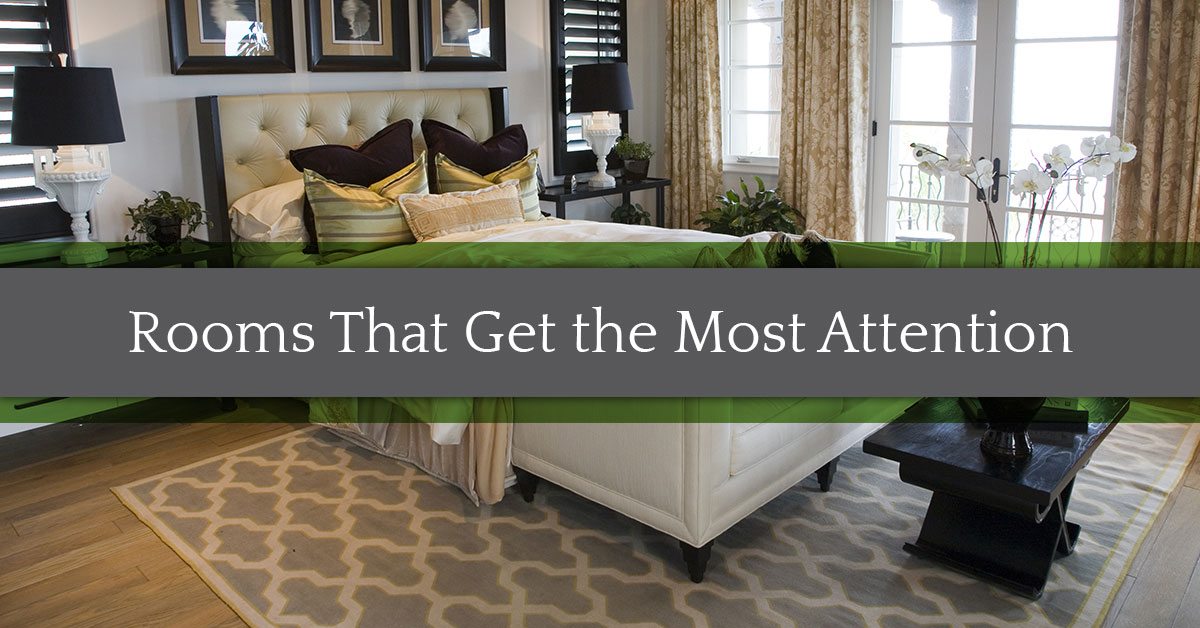 Rooms That Get the Most Attention
In a recent blog post, we mentioned the importance of staging and gave you a few quick tips to help you get the job done when you had a showing. Now that you have those tips tucked away, we're going to dive deeper into the rooms that are going to require the most staging. Not because they don't look beautiful as is, but because they are the rooms that can make or break the way that someone feels about a home, so let's jump in!
The Kitchen
One of the rooms that people really take into consideration when they're looking for their next home is the kitchen. For many families, this is the heart of the home, and one of the spaces where the most time will be spent. For that reason, it's extremely important that the kitchen in your house looks its absolute best when there is a showing.
For the most part, this means having the countertops wiped down, any and all appliances wiped down and put away, and a trick that makes a huge difference, all the light bulbs need to be lit. The more lighting that a room has in it, the more appealing it is. Studies have shown that this statement rings especially true with kitchens.
Master Bedrooms
It goes without saying that the master bedroom is one of the rooms that gets quite a bit of attention as well. Depending on the size of your room, you may want to rearrange furniture so that you are making the absolute most of the space that you have. For some this may mean mounting a television on the wall, painting a different color, packing some clothes so that closets and the space overall look larger. We have plenty of tricks that we will share with you to help make your space look larger, but we'll get to that later.
Something you should take into consideration as you do this, though, is that this is a space that someone else is hopefully making their home, so while we want the room to look lived in, we don't want it to look like it specifically belongs to you. This is one of the first rooms that you should start packing personal items away for. Going with a basic decor makes it much easier for the individuals looking at the house, to envision themselves making a home there.
The Yard
While it isn't a room, it is certainly an area of the home that needs to be tended to. Whether you have a backyard and a front yard, only one of the two, or you're working with very little land and mostly just a deck or patio, you need to make sure that it looks clean and neat. These areas of the home are some of the first parts that those visiting the house will see, so it only makes sense to make sure that it's a good first impression that they have. Make sure to mow the lawn, weed wack along the edges, remove any weeds that you may have, and do your best to maintain the overall health of the land. If you have a deck or a patio, give it a good sweep or rinse down and you will see how these tiny tasks can really transform the overall look of a home.
Robbie Breaux & team are experienced in selling and buying houses in the Lafayette area, which makes us the best real estate team to go to when you've got your house on the market. Make sure to keep up with our blog as we continue to dive into ways that we can help you make the most of your time on the market.